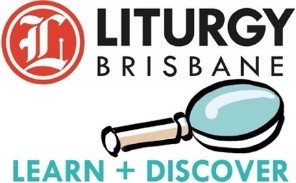 Liturgy Brisbane recently launched an online liturgical formation and education platform allowing Lay Liturgical Ministers to access online training and learn at their own pace, in their own homes, at times that suit them.
No more one-off face-to-face workshops
New volunteers can begin training immediately
Consistent, quality formation and training for all ministers
Certificate confirms participant's completion of the course
Each course contains short videos, readings, quizzes and course notes. Content includes an introduction to liturgy and an overview of ministries and the Mass, followed by specific training for each ministry. Courses can be completed over multiple sessions with participants free to stop at any time and pick up where they left off.
This short video provides more information:
https://www.youtube.com/watch?v=JegF5DSLFD4
– Ministers of the Word (Readers) Course (180 mins)                          $18.00
– Ministers of Holy Communion Course (150 mins)                              $18.00
– Combined Course: Readers & Communion Ministers (240 mins)   $25.00
 For Parishes: Purchase 20% discounted bulk vouchers for distribution to ministers.
– 25 Voucher Bundle (for Readers OR Communion Ministers Courses)                       $360.00
– 15 Voucher Bundle (for Combined Readers & Communion Ministers Course)       $300.00
Some feedback from course "graduates" –
"Thanks so much for these engaging and informative courses.
We will definitely recommend them to parishes in our diocese."
"Excellent content with valuable formation in liturgical principles…
Motivational and user-friendly."
"The course production and presentation is of the highest quality with a great balance of viewing, reading, quizzes and reflection."
Visit the Liturgy Brisbane website to view and purchase courses.