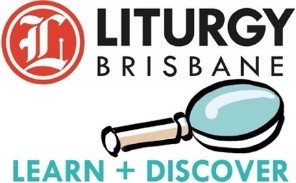 Liturgy Brisbane is proud to announce the launch of our new online formation and training platform for all involved in lay liturgical ministry.
Lay liturgical ministers can now access quality online training and learn at their own pace, in their own homes, at times that suit them. No more face-to-face workshops with low attendance.
Content includes an introduction to liturgical ministry and an overview of ministries and the Mass, followed by specific training for each ministry.
Courses can be completed over multiple sessions – participants stop at any time and pick up where they left off. This short video provides more information: https://www.youtube.com/watch?v=JegF5DSLFD4
Initial Courses:   – Ministers of the Word (Readers) Course (180 mins) $18.00
– Ministers of Holy Communion Course (150 mins)                           $18.00
– Combined Course: Readers & Communion Ministers (240 mins)   $25.00
20% discounted pre-paid bulk vouchers are available for parishes. Purchase a voucher bundle and distribute to ministers for course access.
– 25 Voucher Bundle (for Readers OR Communion Ministers Courses)                     $360.00
– 15 Voucher Bundle (for Combined Readers & Communion Ministers Course)       $300.00
Visit the Liturgy Brisbane site to view and purchase courses.