THE HOLY SPIRIT ROCKS ON!
Confirmation Ceremony
It is our intention to hold the Confirmation ceremony on Sunday 21 November at 11.30 am. Families have been notified and are getting back to us with their responses.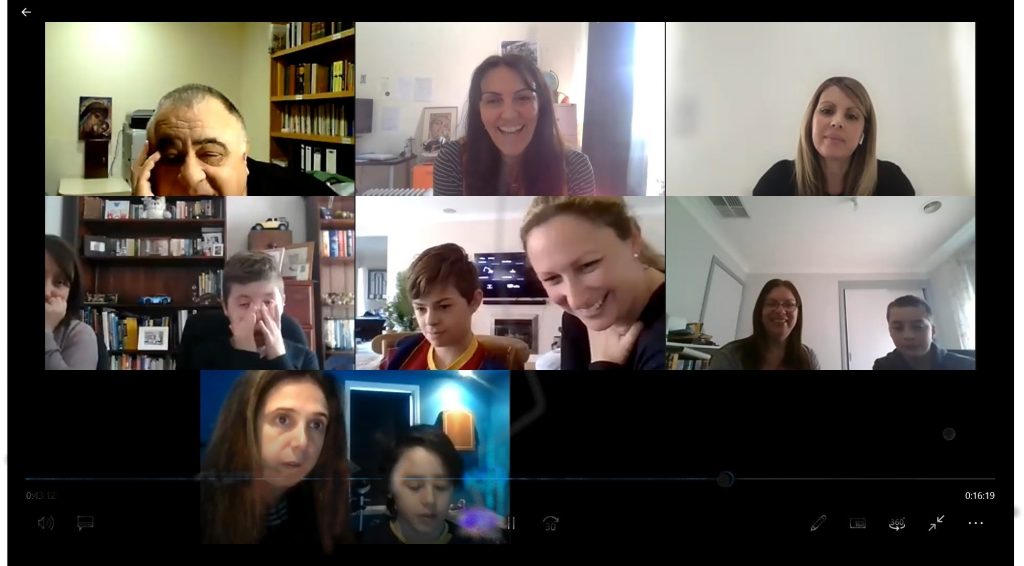 With an initial booking list of over 20 Candidates for the Sacrament of Confirmation at St Carthage's this year, lockdown apprehensions generated many cancellations, however, the Holy Spirit did not fail to spring forth it's Seven Gifts in the form of Seven candidates: Dylan, Mia, Oliver, Michael, Luca, Marcus and Yves.
These Candidates and their parents were the brave risk-takers that opted to proceed with Confirmation preparation despite the uncertainty around the infamous Covid restrictions.
Already armed with Courage, Strength and Fortitude, they saw the last sessions through over zoom.        True to its nature, the Holy Spirit remained strong, multiplying our numbers with the involvement of the candidate's faithful parents every week, and a couple of sessions with the added sponsors.
It was an honour to have had the support of Fr Noel who offered his services every week freely, contributing his wealth of knowledge in the Word of God and keeping all attentive with his great sense of humour.
Having completed the preparations, they now await the end of lockdown for the official Confirmation ceremony to take place with Fr Joe, sealed with the authority as Vicar General to perform the ceremony himself.
For my part, it has been an amazing and gratifying journey with this group of enthusiastic participants who may have obtained a little more than they originally bargained for.
It was a privilege to work with these candidates and a grace to have had the opportunity to sing God's praises to them.
We pray that these Candidates celebrate this sacrament soon, and may that day find them in as much joy as they have displayed throughout the program.
Leanne (Parish secretary and sacramental teacher)