Parishioner of the week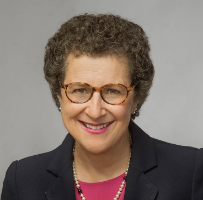 Susan Pasco  Adj Prof  AM
We are blessed to have Susan in the parish, who has been elected as a member of the Vatican Commission on Methodology, planning for the 2023 Synod on Synodality.
 Susan Pascoe 
FAICD, FIPAA, FACE
Susan Pascoe is Adjunct Professor at the University of Western Australia.  She chairs the Australian Council for International Development (ACFID), the Community Directors Council, and Catholic Emergency Relief Australia (CERA).  She is a Member of the Vatican's Commission for Methodology planning the Synod on Synodality, a Trustee of St John of God Health, and a Board Member of Mercy Health. She was a member of the Governance Review Project Team established by the Australian Catholic Bishop's Conference (ACBC) and Catholic Religious Australia (CRA) which produced the 2020 Report, The Light from the Southern Cross: Promoting Co-responsible Governance in the Catholic Church in Australia.   She is currently on a review of Catholic Theological College, and of safeguarding for the OFM Holy Spirit Province.  Susan Pascoe is Principal of Kadisha Enterprises consultancy.
 Prof Pascoe was the inaugural Commissioner for the Australian Charities and Not-for-profits Commission (ACNC), Australia's first national, independent regulator of charities from 2012 to 2017.  Prior to this appointment, Prof Pascoe was Commissioner of the State Services Authority in Victoria, the body which oversaw good governance and conduct of individuals and entities in the public service. In this role she chaired or co-chaired independent reviews for government.  She was appointed in 2009 as one of three Commissioners for the Royal Commission into Victoria's Black Saturday Bushfires, after the loss of 173 lives and widespread destruction of flora, fauna and property.
Susan Pascoe's earlier career was in education.  She participated in state, national and international efforts to improve the quality and equity of education.  She was Executive Director of Catholic Education in the Archdiocese of Melbourne, Chief Executive and Chair of the Catholic Education Commission of Victoria, and a member of the National Catholic Education Commission.  She served as President of the Australian College of Educators, CEO of the Victorian Curriculum and Assessment Authority. In 2017 Prof Pascoe and Prof Deborah Brennan chaired a review into Early Childhood Education for the Council for the Australian Federation, culminating in the Lifting our Game report.
Prof Pascoe chaired the Australian National Commission for UNESCO, and was a Patron for the Melbourne Parliament for the World's Religions. She is a Fellow of the Australian Institute of Company Directors, the Institute of Public Administration of Australia, and the Australian College of Educators.  Her significant achievements and leadership were acknowledged in 2007 when she was appointed Member of the Order of Australia for service to education through a range of executive roles, and international initiatives to support educators in the Pacific region.  In November 2016, she was awarded the Leadership in Government Award for her outstanding contribution to public administration in Australia.                                                                                                                         susan.pascoe@kadisha.com.au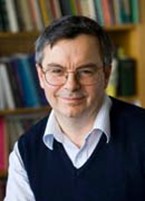 Constant J. Mews has been a member of St Carthage's Parish since arriving in Australia in 1987 to take up a position teaching medieval history at Monash University, after studying at the University of Auckland, Oxford University and then for five years in Paris.
Since 1995 until his retirement at the end of 2021, he has been Director of the Centre for Studies Religious Studies at Monash University. He has been a visiting scholar at Paris, Princeton, Virginian and Cambridge. While his principal publications have related to the life and thought of Peter Abelard (The Lost Love Letters of Heloise and Abelard. Perceptions of Dialogue in Twelfth-Century France, 2nd edn Palgrave MacMillan, 2008; Abelard and Heloise, Oxford University Press, 2005), he has also published more broadly on the religious and intellectual history of medieval Europe. His interests range from the figure of St Carthage in seventh-century Ireland), to the visionary Hildegard of Bingen and the prolific female writer, Christine de Pizan in the early fifteenth century. He is particularly interested not just in the history of reform movements within the Church, but in broader issues of interreligious dialogue and intellectual renewal.
To mark his retirement, he is giving a valedictory lecture by ZOOM on 12 November 4pm – 5.30pm:  https://www.eventbrite.com.au/e/valedictory-lecture-by-professor-constant-mews-tickets-189361053007
People need to register (for free) in advance.
We congratulate Constant and thank him for his many years of teaching, supervision and dedication to Religious Studies in its many forms, here and in many venues overseas.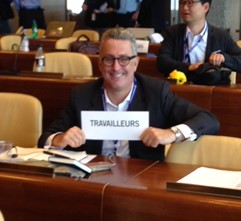 Mark Percia
https://documentcloud.adobe.com/link/track?uri=urn:aaid:scds:US:6c0e7d06-fd60-48d2-a3b9-7ed1c92a193a
If anyone has something to share with the whole Parish, please let us know; e.g., 25/50 wedding anniversaries, other special occasions. We can add it in the "Get to know Your Parishioners."
Email: parkville@cam.org.au, or Telephone: (03) 7036 9393.