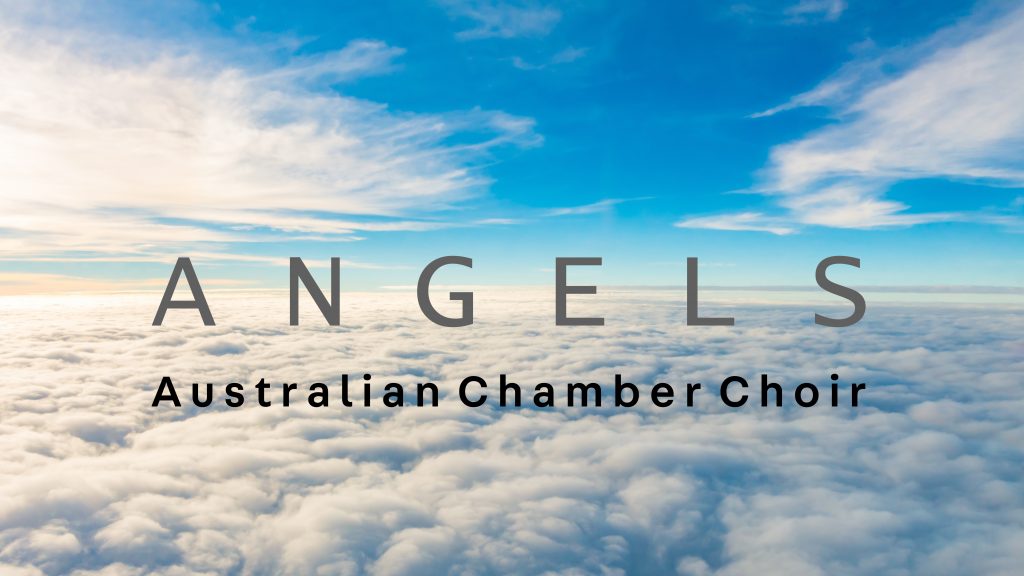 "None of our angels have cancelled their flights.     We'll transport you to another place. Come with us!"
Important update on performance:
The offer of 

complimentary tickets

to the Australian Chamber Choir's ANGELS is e

xtended until Friday 17 September

. Due to the extended restrictions, the live-streamed concert is rescheduled to 9 October at 3pm. To activate the offer, book before 17 September and enter the discount code STCS
Booking/info is at https://access.auschoir.org/#/item/76078 .
Douglas Lawrence and the singers of the Australian Chamber Choir have a long association with St Carthage's. From 2007 to 2021, they have sung once a month for the 5PM Mass. The 'Angels' program is a gift from the ACC to you.
The angel, a supernatural protector or guide, is a symbol of hope. Often depicted in art as a person of astounding beauty, the angel reminds us of all that is good about humanity. Responding to the ACC's second live concert for 2021, Kristina Macrae, writing for Classic Melbourne, described what she heard as "truly the voices of angels leading the souls into paradise". You need a holiday – an escape from the everyday. The ACC is offering you a journey of the imagination.
During an influenza lockdown in 1557, Orlando Lassus set a two hundred year old poem by Francesco Petrarca (Petrarch). Petrarch had written Standing alone at my window in his native Italian while isolating in Verona during the plague of 1348. The poem is highly imaginative, each stanza a quasi psychedelic dream sequence. This rarely performed work will be performed alongside Allegri's Miserere and other well-known pieces.
This is a gift from Douglas Lawrence and the ACC to you.  Enter the discount code STCS to reduce the price of the ticket from $24 to $0.
Click the link below for more information and to book
https://access.auschoir.org/#/item/76078
(Liz Anderson, Manager, Australian Chamber Choir)